On Sunday, September 23rd, Mahal and I celebrated our 7 year anniversary! People always say it's crazy how time flies when it comes to their children, but I think the same thing when it comes to Mahal and I. I thank my friend from high school all the time for introducing me to Mahal my senior year. Most assumed it was just a fling since many people do not find their lifetime partner at 17 years old. Even more people doubted us when they found out we had a child together at the age of 18. NOPE! We're still here goin' strong! Now people are warning us about the 7 year stretch (haha), but I don't believe in all of that. I believe in love.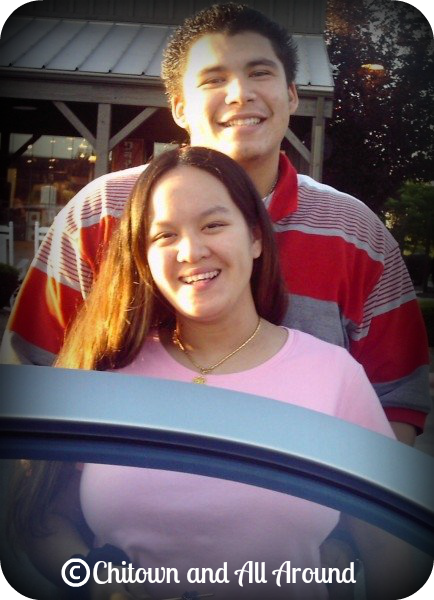 Mahal, you could have listened to everyone around us and fled every chance you got, but you didn't. I know I sound like a broken record every year, but I am truly grateful to have you in my life. I couldn't have chosen a better father for JAM, and every time I see you do something as simple as helping JAM with his homework my heart melts. You stood by my side through thick and think and for that I'm forever grateful. Most people would run after meeting my crazy family, but not you! You're the only person I can truly count on because I know that you'll always have my back no matter what. You're the hardest working person I know, and I know it's only because you want to offer us the best in life. You love me unconditionally and show me a love that I've never felt before. You tell me I'm beautiful every day and something as simple as a kiss on the forehead or a bear hug from you makes me feel like everything is right in the world. Every time I'm in your arms it feels like the perfect fit
❤.
Thank you for all that you do and I can't wait to see what the next 7 years has in store for us. I LOVE YOU WITH ALL MY HEART!
MAHAL NG MAHAL KITA MI AMOR!! XOXO