Lots of babies being born this year also mean lots of baby registries. Whether it's your first child or not, baby gear is always evolving and people always have their opinions on what baby has to have. Setting up your baby registry can be sooooo overwhelming with so many options in your face, but that's when your
own
mom or mommy friends can help you wean a lot of that stuff out. One thing I do notice is that many gifts you receive are the "cute" things NOT the necessity things. I admit to doing this to while gifting. You want to give the most memorable and cutest gift right? People are going to remember that adorable outfit you gave or th
e
beautiful baby memorabilia compared to a box of diapers or a few bottles of baby wash. Therefore, as a new parent you'll probably still end up running to the store picking up a bunch of things once baby arrives even though you have a whole room full of gifts. It's the thought that counts though right?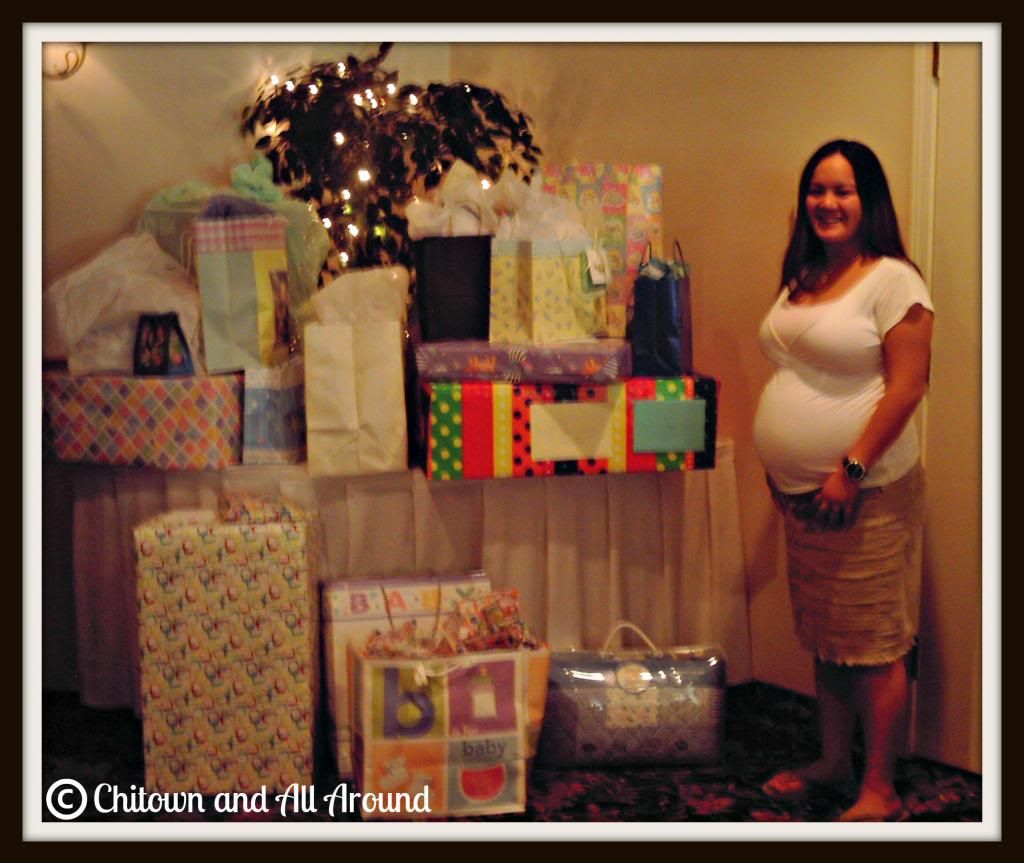 With all the different brands and gadgets they have out on the market, which are the best? Honestly, it's baby who decides. If you're like me, you'll read all the reviews on the best bottles and debate if having this beautiful item on sale or clearance also means that the product isn't that great. However, you could buy the top of the line bottles, but in the end it could be those cheap dollar store bottles that your little ones feeds the best with. You just never know. When I set up my baby registries, most of the items and brands I put on there were influenced mainly by what I saw my family use with their kids. Plus, JAM was our first child and it was fun to scan the swing that does everything under the sun and the stroller that plays music and has the state of the art fabric. It also didn't help our baby gear addiction that Mahal briefly worked at Babies 'R Us. Mahal, just like most men, wasn't all giddy about baby gear like I was, but once he started working in the environment he wanted our son to have the best of the best. Do you know how many times he'd come home telling me that he put aside a swing for JAM that isn't even out on the shelves yet or there's this new baby seat that supposedly is supposed to be amazing? Yea, JAM had it all haha.
Once JAM was born we slowly learned what we did and didn't need in the end through trial and error. The list is endless, but here are my top 5 things to have:
1. ONE

S

IES AND RECEIVING BLANKETS
I remember opening all my baby gifts and telling my mom maybe we need to return or exchange some of the onesies or receiving blankets because we got like 50 of them. My mom reassured me to keep them because you'd be surprised how much I'll need them. She wasn't kidding! I've never done so much laundry in my life until I had a baby! With all the spit ups and diaper explosions, I think I changed JAM at
LEAST
4-5 times a day (no exaggeration). You can never have enough onesies. Plus, babies LOVE to be swaddled. It makes them feel secure and comfy like in the womb so make sure you get that technique down pat before you leave the hospital. It's a life saver. They offer those swaddler blankets with the Velcro but especially since JAM was a preemie most of those didn't fit him well because he was so tiny.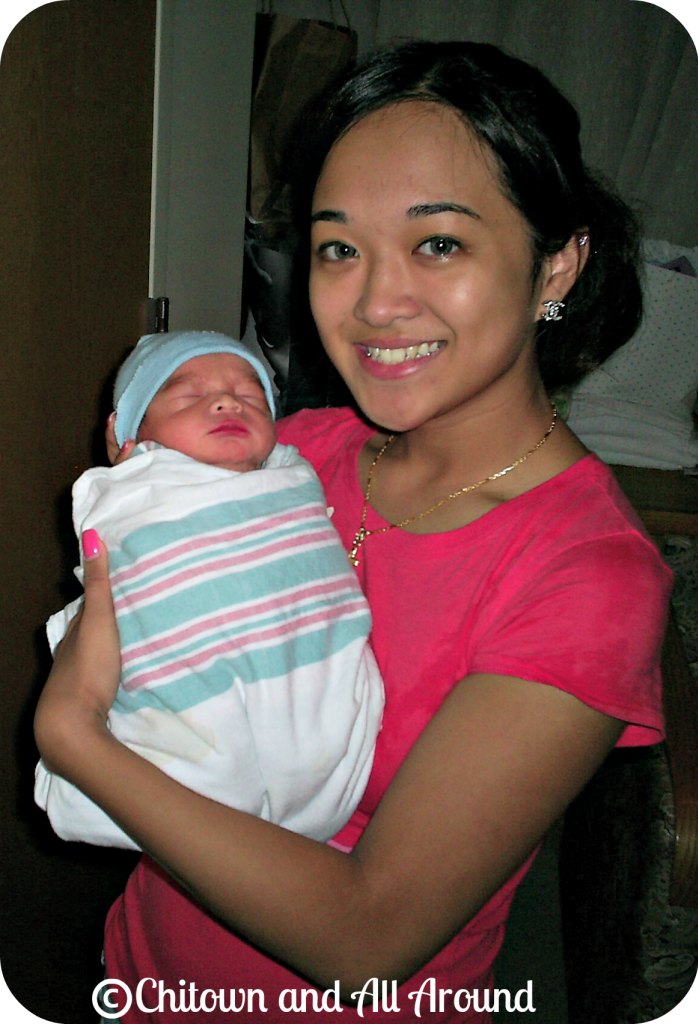 2. LAVENDER PRODUCTS AND A BATH C

USHION
Another life saver is the lavender product line. Buy it all. The lotions, the bath wash, everything. As funny as it sounds, if JAM was ever fussy during bed time we'd give him a long bath soaking in the lavender soap and then before putting his clothes on we'd LATHER him with the lavender lotion. It was so funny to watch his little drowsy face by the time we were done, but he would definitely sleep like a baby. Also, even though we were given a baby bath tub, we bathed JAM in the bathroom sink until he was old enough to securely sit up on his own. It's the perfect level and they're the perfect size to fit in the sink. We just bought a simple foam bath cushion to put in the sink for support.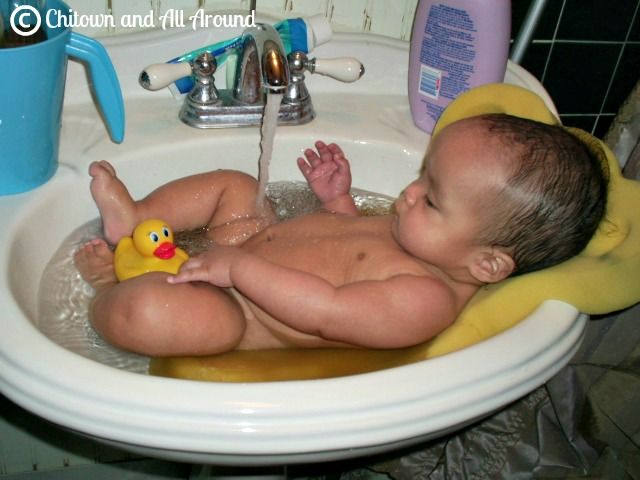 3.

A BASSINET
Mahal's dad gifted us a lovely crib for our baby boy, but it was the hand me down bassinet we received that I loved the most. With all the first parent jitters, the paranoia about your baby breathing while sleeping, and the nightly feedings every 2-3 hours (since he was preemie), it was a life saver to have a bassinet right next to our bed. Anytime he woke up we just sat up and grabbed him or if paranoid Mahal wanted to make sure he was breathing he's just reach over and place his hand on JAM's belly. That bassinet was awesome for the beginning months of JAM's life until we were more comfortable placing him in his lovely crib.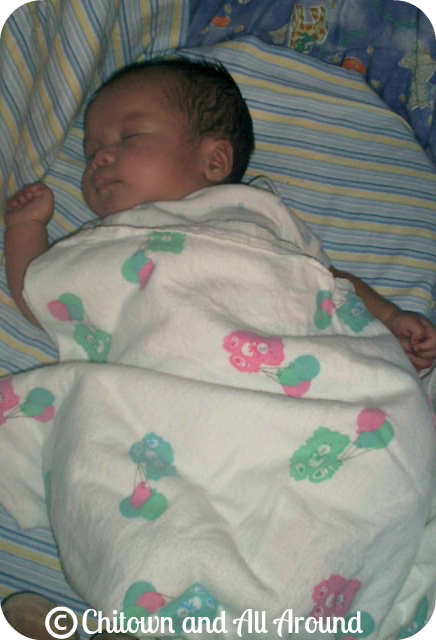 4

. THE PERFECT DIAPER
When it came to diapers we received a lot of Huggies brand diapers so we definitely used them. However, we realized that the Pampers brand worked better for us in the end. That is until JAM started walking and using the sippy cup. I guess since he was drinking a lot more it was no surprise that he started peeing a lot more. He'd wake up soaking wet and we couldn't understand why. On a whim we tried out this brand at Walmart called White Cloud and what do you know, no more leaks! As a plus, since it was a fairly generic brand, we saved a lot more money using it! Yay!
5

. THE PERFECT DIAPER BAG

W/ ACCESSORIES
Not only will you need the perfect diaper, but it's crucial to have the perfect diaper bag (don't laugh, I'm serious haha). As expected, we received a few diaper bags at our baby show

er
and we decided to use the biggest one. Aside from the diapers, wipes, and baby bottles that you should pack in your diaper bag, there were a few other things we learned to pack if your diaper bag allows the space. EXTRA EVERYTHING! Especially wipes because you can do and clean so many things with them, extra clothes because you never know what might happen, and those little baggies to trash your soiled diapers or even to pick up dog poop. You can use those baggies to store soiled clothing when on the go and just as a courtesy when tossing dirty diapers because you can't even imagine how strong the odor can be. Another thing that helped greatly once we switched to formula feeding was those formula containers with the divided spaces to place pre-measured formula. We put the proportionate amount of water in the bottles then just dumped the pre-measured formula into the bottle and mixed it together when we're ready to use it. It's easier than carrying around the whole canister. As JAM got older and we didn't have to carry around as many items, a backpack diaper bag worked best for us. Having to carry him and my purse and whatever other items, it was easier to just have a backpack as a diaper bag.
So scan away on all the baby items your heart desires, but don't forget to scan those necessity items. No, not EVERY item on there is a necessity item haha. Make it fun and get ready because baby will be here before you know it!
WHAT "MUST HAVE" ITEMS WOULD YOU ADD TO MY LIST?