I'm not the biggest fan of fish, but two that I usually never turn down is salmon and catfish. My aunt used to make this YUMMY salmon recipe, but I never got to ask her what it was before she passed. I asked my mom for help and after a little trial and error, I came up with a recipe that I think is as close as it will get to my aunt's. Of course something's missing, but I tried haha. Regardless, it tasted yummy and my 1st attempt at cooking fish at home was a success. It's super quick and easy to do. Enjoy!
Baked Salmon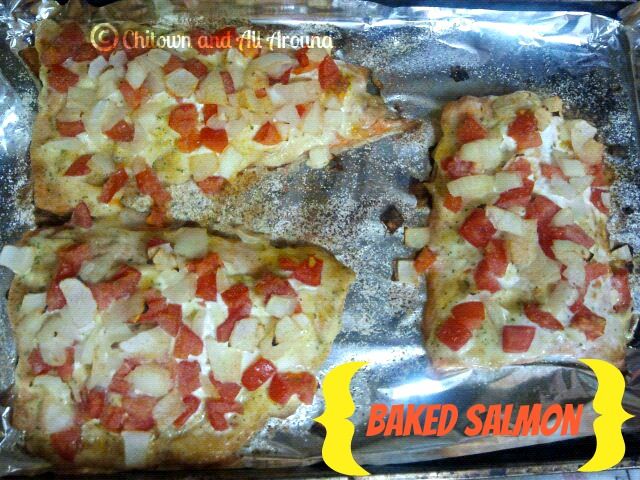 Ingredients:
1 large piece of salmon
Light mayonnaise
Garlic powder
1 small white onion, diced
1 large red tomato
Directions:
Preheat oven to 400 degrees Fahrenheit. Spread a coat of light mayonnaise all over the salmon.
Lightly sprinkle garlic powder throughout and then layer with white onion and tomato.
Finish with a light sprinkle of garlic powder once more.
Bake salmon for about 20 minutes and enjoy!
How do you prepare your salmon?