In true patriotism to follow up this week's election,
Aviation Nation
is this weekend (November 10-11) at the Nellis Air Force Base. My cousin and I took our kids 2 years ago and I'm excited to go back again this year. For those of you that don't know, Aviation Nation is Nellis' annual open house and largest FREE public event in Nevada. General admission is FREE and the Las Vegas Motor Speedway donates their public parking lot for everyone to park in for FREE. There is a shuttle bus that takes from from the speedway parking lot to the Air Force Base. You do go through a quick security before you approach the shuttle bus for safety precautions. You can check the website to see what's allowed. Just think of it as an airport security search to decide what is appropriate or not to bring to this event.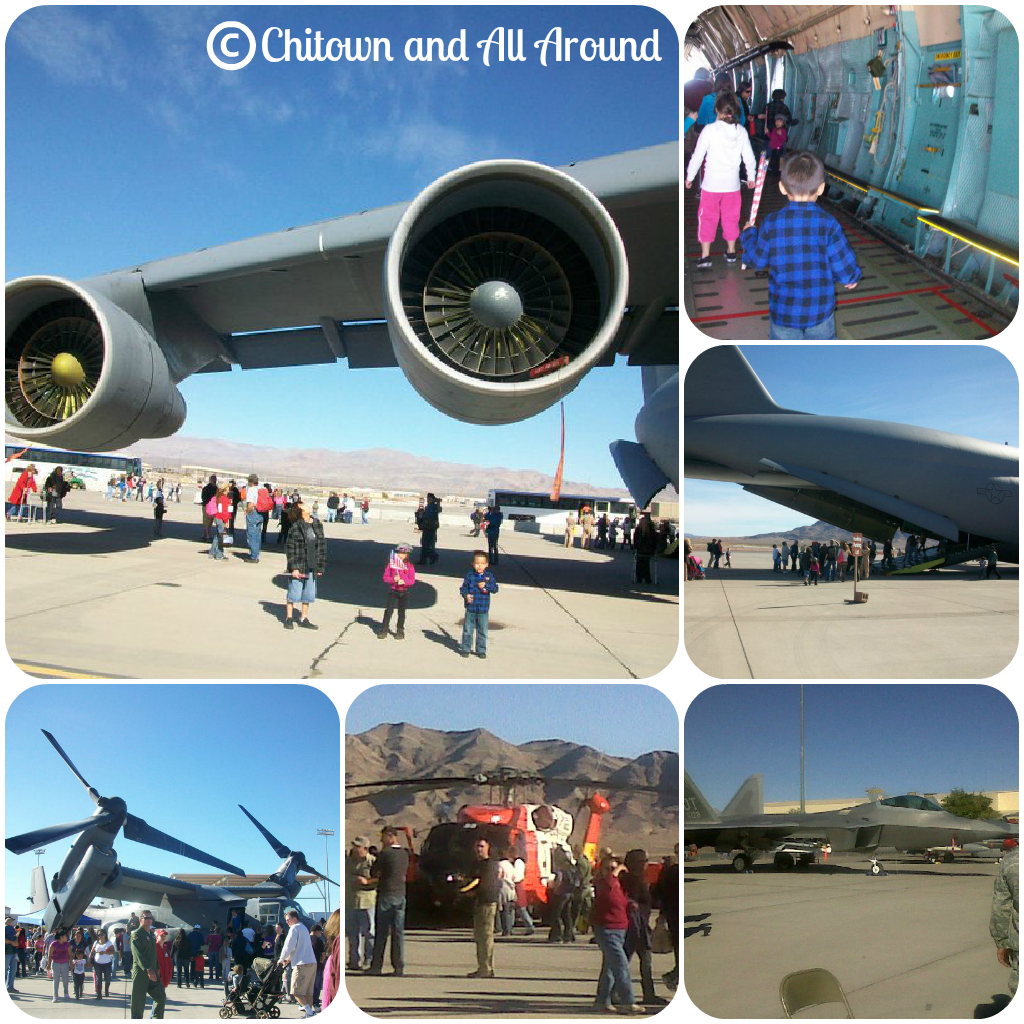 Look how big the plan way compared to our kiddos underneath!
My cousin and I honestly didn't know what to expect. Obviously we assumed that we'd see a bunch of airplanes, but there was so many other cool things! They have a huge arrangements of aerial demonstrations throughout the day, you get to meet pilots, take pictures with and in some cool looking planes, absorb the history of the Air Force, and enjoy some yummy food in between. This event is BIG and PACKED, but there's more than enough open area where it doesn't feel crowded or overwhelming. Gates will open at 9 a.m. with opening ceremony and national anthem at 10:30 a.m. Flying acts will perform from 11:30 a.m. to 3:30 p.m.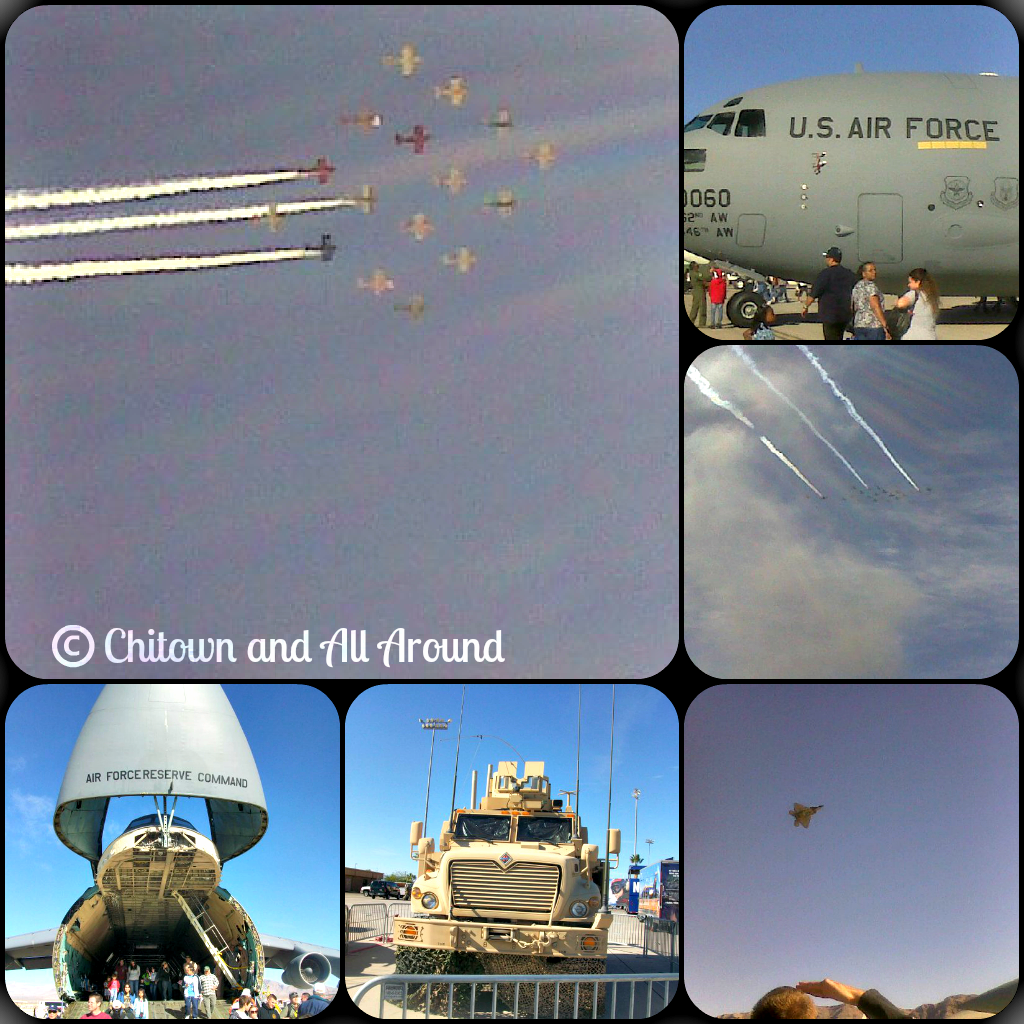 I honestly don't remember half of the types of planes I saw, but there was a huge array of them. Big ones, small ones, sleek ones, fat ones, propelled ones, jets, metallic ones, yellow ones, ones you can fit 20 people in, or ones that are made for just one person. The aerial acts are in such close proximity that I would recommend bringing headphones or ear plugs for the little ones. However, at the same time, having it so close is what makes it sooooo cool! They do all these dips, turns, and dives that you can't help but say "ooh!" and "aah!" out loud haha. There's even a segment where soldiers jump with parachutes off a plane ranging from 5,000 to 11,000 feet in the air! They also had colored smoke on their boots so it just added to the amazement when they'd do their spins and stuff in the air. They even landed on a target where the crowd could circle around and see them land!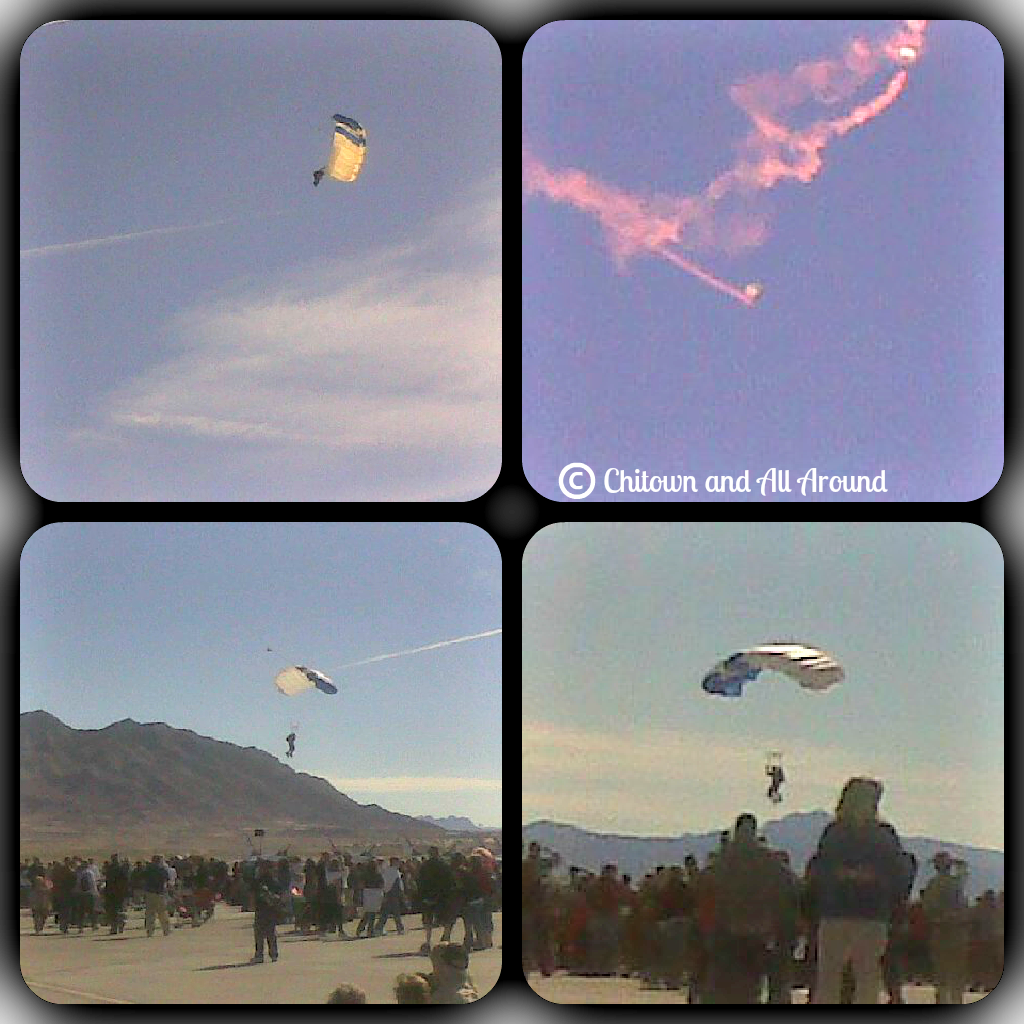 This soldier was from Las Vegas and this was is 451st jump!
They also had fun games for the kids where they could try to earn prizes. My nephew even tried to compete against a soldier in a chin-up contest haha. There were a lot of other hands on things that the kids got to do like sit in the planes, try on bomb squad suits, take photos with military grade guns (unloaded of course), and walk through some of the planes to see what it's like inside. There's a bunch of pilots around the area and next to these planes to ask questions and take pictures with. They were handing out newspapers and we had the kids ask every pilot they came across to sign their newspaper. These people are our heroes so of course we wanted their autograph. Both the kids and the pilots got a kick out of it.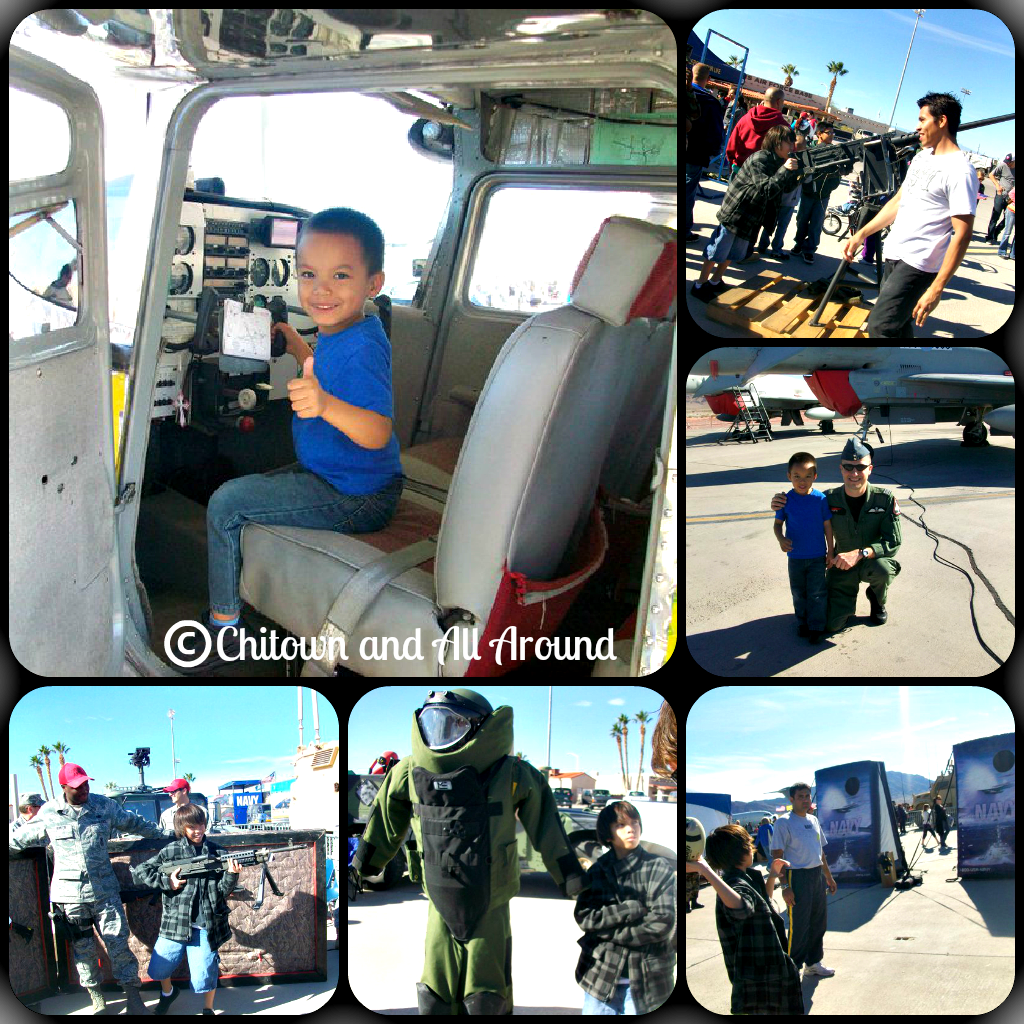 It was definitely an AMAZING event and all the kids LOVED it. I can't wait to check it out again this weekend! This event is perfect timing with the past elections and upcoming veterans day. Events like this remind me why I'm proud to be an American and how thankful I am to have these guys fighting for us. I appreciate you all and thank you for all that you do.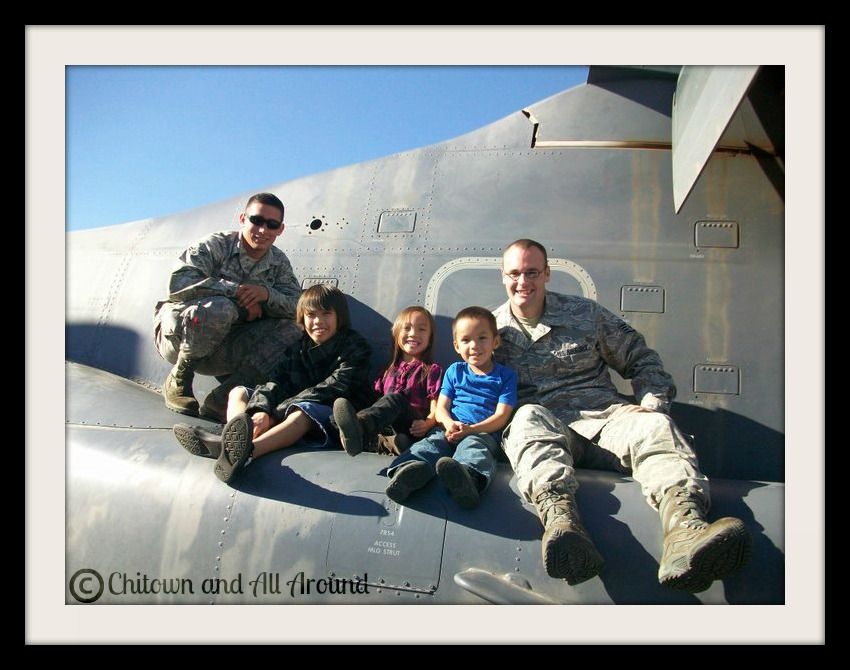 Do you plan to head to the Base this weekend?